The
FCS Staff Directory Web App
is the official phone and email directory for the Family and Children's Division of San Francisco's Human Services Agency.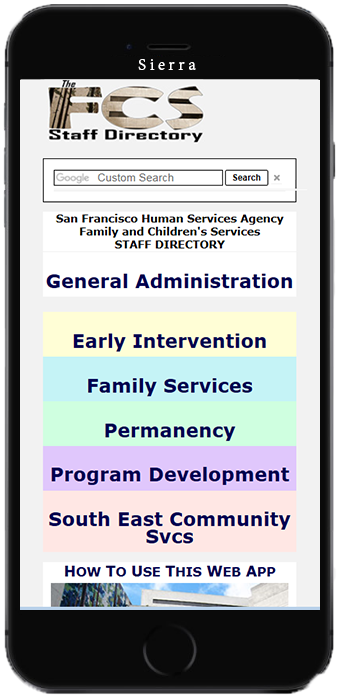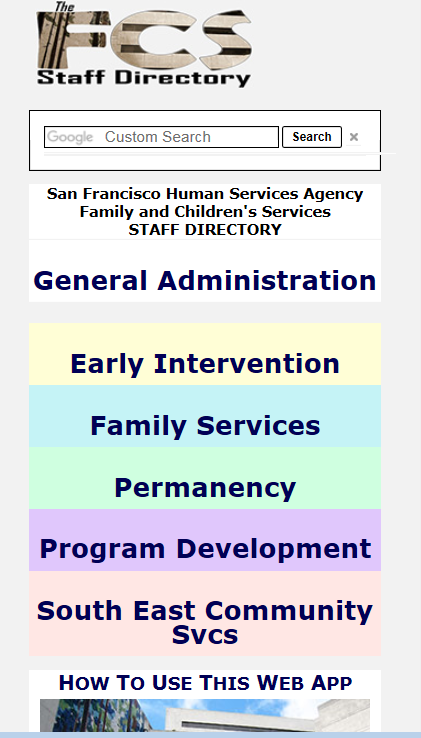 The Web App constitutes an evolutionary upgrade from its former PDF version, practically solving ALL distribution problems and offering numerous advantages, such as:
-
One file
works on all the agency's
desktops
,
laptops
,
pads
or
cell phones
- There's nothing to download, and

- Nothing to install
On a phone you can:
- make calls
- send emails
- search for staff
On a desktop you can:
- send emails and
- search for staff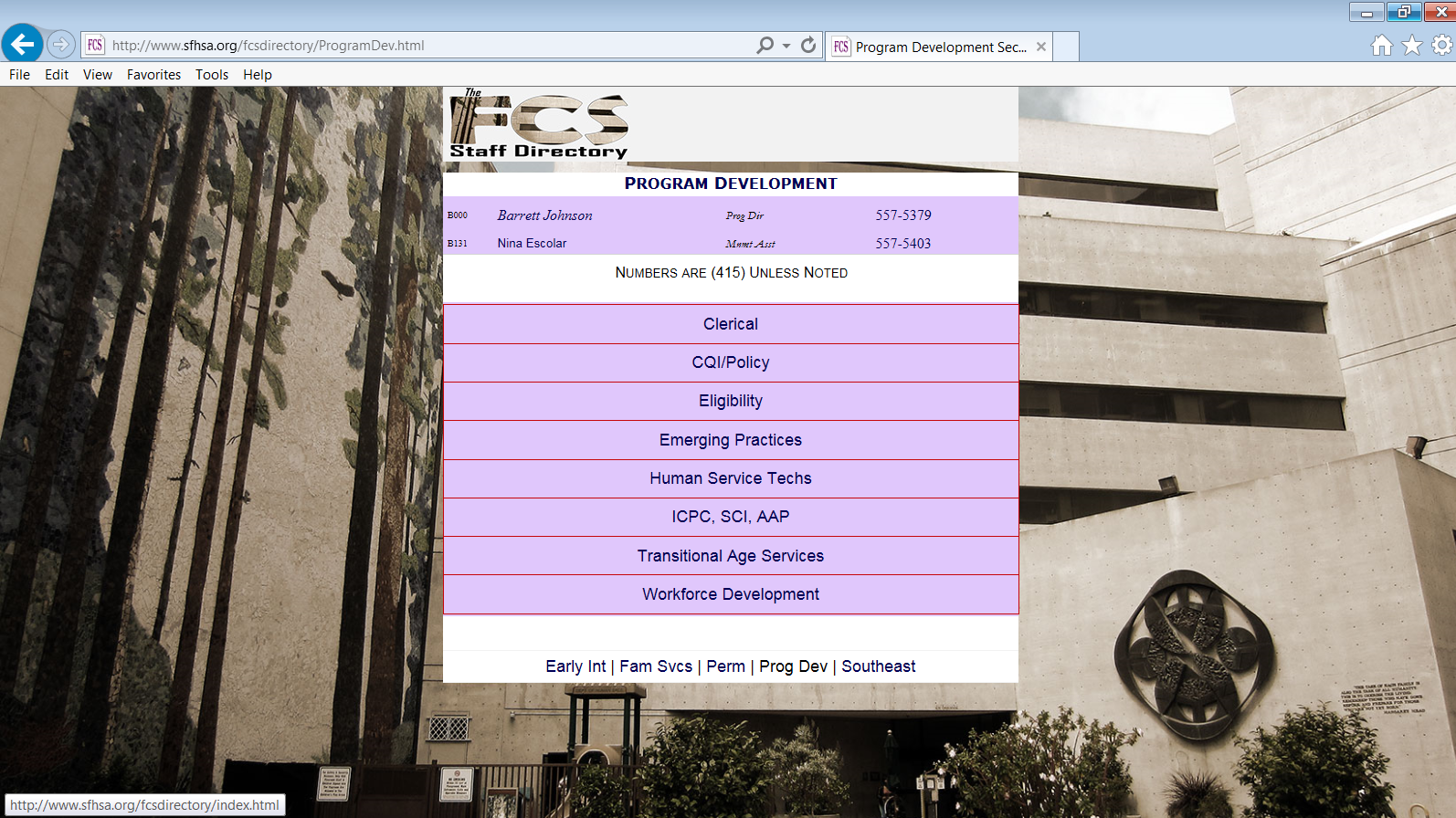 The FCS Staff Directory is all FRONT END!

HTML5 & CSS3
The new directory also works from the
Home Screen
on a cell phone or pad, so all you have to do is click your way to better and faster communications with FCS staff.
Additional advantages include
discoverable content
(on Google or other search engines) so you can search for the app using whatever tools are available.
Pages are
linkable
, so you can send somebody a link to a specific page, or receive one.
The content is fresh and safe, with up-to-date updates and easy access.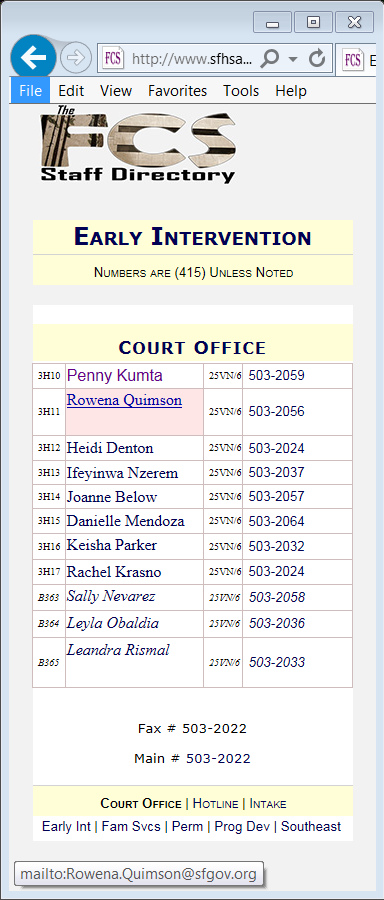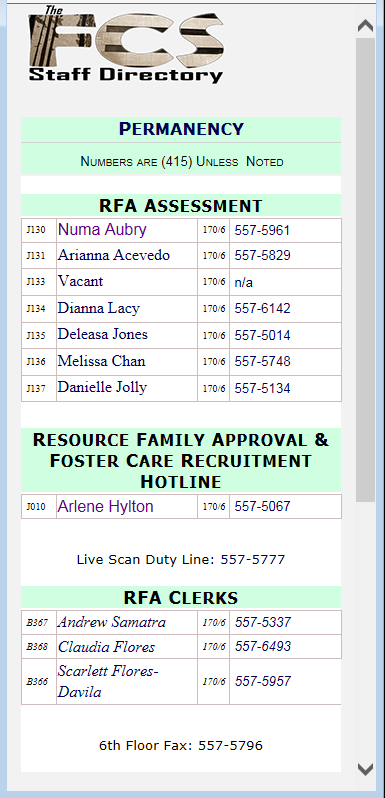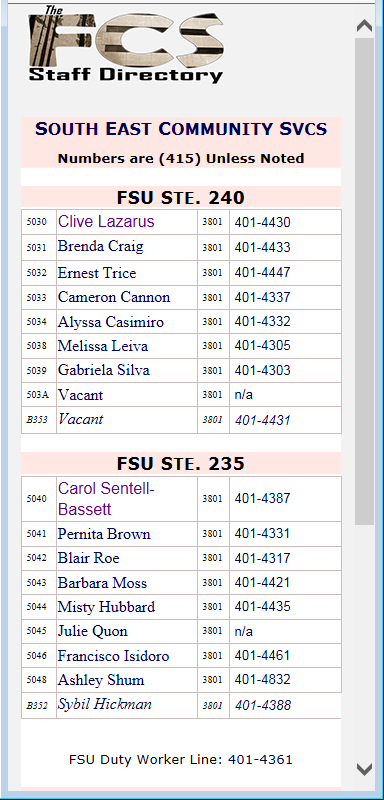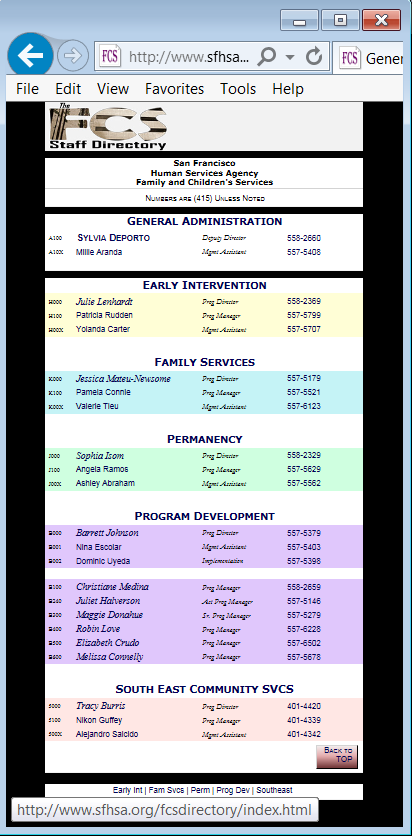 The FCS Staff Directory was initially created and distributed as a Microsoft Word file. This changed in 2010, when it reappeared as a Microsoft Publisher document distributed as an Adobe PDF file.

The Directory evolved to the HTML5 Web App of today late in 2016, and became the official Directory for Family and Children's Services on March 1, 2017.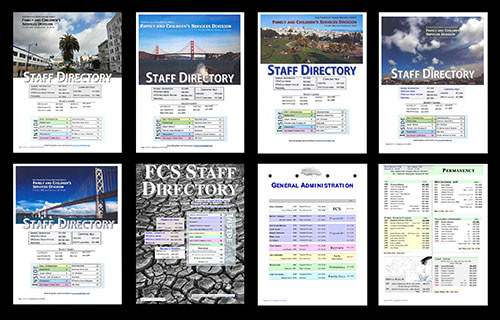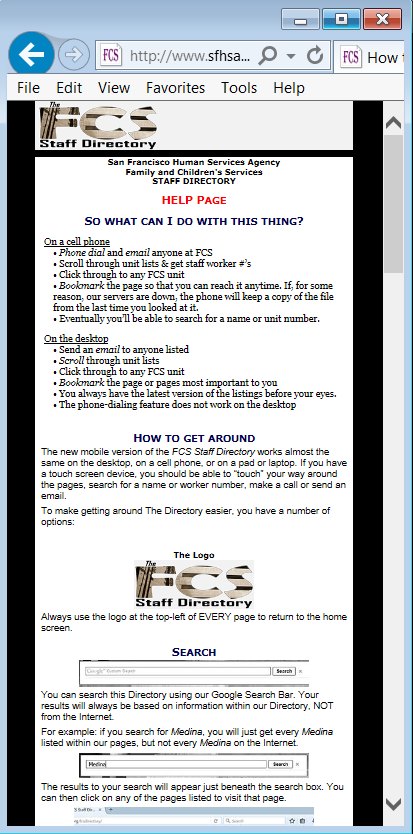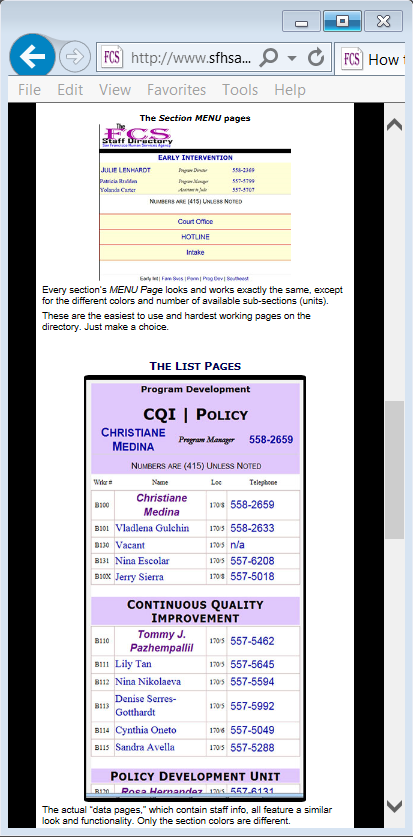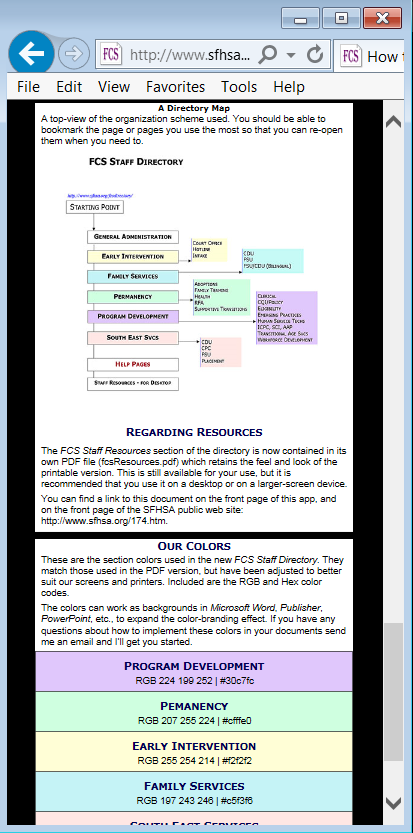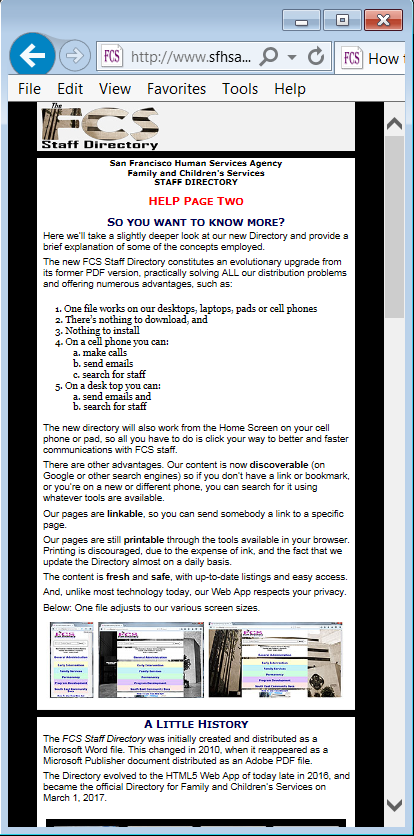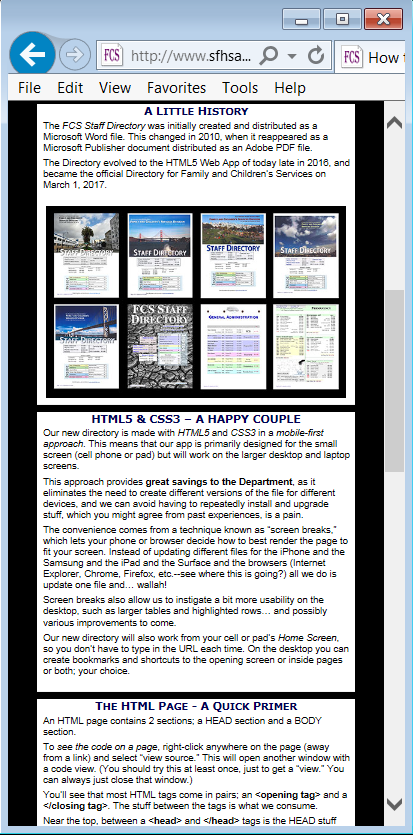 On this mission, I wore all hats, even the ones that didn't fit, and covered all battle stations. My previous web development projects had been focused on larger screens, with accommodations for the "small" screen that included coding to standards, CSS breakpoints, a little-known Havana voodoo dance and a Hopi prayer.
The FCS Directory would eventually be used on phones more times than on desktops, though differently on each. This project had to be completely mobile-first.
Out of economic necessity, our project had to be completely front-end, a one-size-fits-all web app, like Frodo's ring, "one file to rule them all…" It could probably be improved with some JavaScript or PHP, or a few well-spoken words by Merlin. Or Gandalf.

Below are images created for in-house promotion of the project. None of them were ever used.